ABOUT US
Meyer Electrical Services in Bethesda, MD will help you maintain your access to power with electrical maintenance from our contractors. Founded in 1991, Meyer Electrical Services, Inc. provides various electrical services, including troubleshooting, circuit breaker replacement, panel upgrades (heavy-up), standby generators, and surge protection. We offer installation of ceiling and attic fans, outdoor lighting, light switches, dimmers, and light fixtures. To help our customers keep up with modern technologies, we install electric vehicle charging stations (EV charges), CATV, computer cabling, and much more. We are licensed and insured in the states of Maryland and Virginia, along with the District of Columbia. Our company proudly provides electrical services for all of Montgomery County.
Licenses and Certifications
Licensed and Insured in Maryland, DC, and Virginia

Master's Licenses and Journeyman Cards

Good Standing Certificate from the Government of the District of Columbia

Good Standing Certificate from General Accounting Division, Comptroller of Maryland

Bondable with A+ Insurance Company
RESIDENTIAL AND COMMERCIAL HEAVY -UPS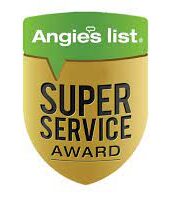 "Heavy-up" refers to a home or building electrical renovation that increases the amperage that comes into your building at the electrical panel. If your home or office building requires the ability to handle a heavier load of electricity, we can upgrade your electrical system. In Bethesda, DC and the surrounding suburbs, the heavy-up process involves the submission of plans and permit applications to the local government for approval and inspections.
All of our work adheres to National Electrical Code and to Pepco's requirements. If your home or office building needs more power, call or email us and we will do a site survey and submit a detailed proposal.
GENERATOR INSTALLATIONS
Our lives depend on power
It is simple – our lives depend on power. Losing electricity can be a scary thing, when you cannot run your A/C or your heating system, and complete your daily essentials like cooking, laundry or the kids' bath time. And what happens to all the food in the refrigerator and freezer? Your lights, televisions, computers, radio, and even special phones can be rendered useless. You are cut off from the rest of the world! Do you have someone with special needs or who require medical equipment? What happens to them? Isn't it time to provide a little peace of mind to your family? Have Meyer Electrical Services, Inc. preform your generator
Kohler Generators (air and liquid-cooled)
Kohler Generators (air cooled) are available in 8kW to 22kW models. They make standby power a savvy investment for residential applications. For small business power standby solutions we offer 25kW to 60kW units. These revolutionary generators are exceptionally quiet, environmentally friendly and so affordable that they can often pay for themselves during a single power outage in commercial and industrial applications. The units are fully enclosed in an insulated weatherproof enclosure. Kohler generators are the only engine designed specifically for extended generator use, not adapted from lawn and garden applications. You decide what items are important to you in a power outage and we will help you to determine the power you need. Whether you want basic circuits or your whole home powered, Meyer Electrical Services, Inc. will offer the right generator solution for you, complete an installation and provide regular preventative maintenance services according to installation contract.
We only install Kohler Generators only due to their superior reliability. We provide maintenance and service for Kohler, Briggs & Stratton and Cummings/Onan generators.
We are an authorized Kohler Dealer and Certified in Diagnostics, Maintenance, and Repairs
We are an authorized Kohler Dealer and Certified in Diagnostics, Maintenance, and Repairs in strict accordance with Kohler established guidelines. This ensures your Kohler Warranty is valid from a proper install. We are fully licensed and insured. We only use the best products available to install all of the electrical components. We provide turnkey installations in a neat and a workmanlike manner. Your project will be complete from start to finish with Meyer Electrical Services, Inc.
1st Year Maintenance
We offer 1st year of maintenance on all generator installations.
Bethesda, MD
I wanted to thank you for all the work you have done for us at both of our houses this past year. During a stressful time, you always arrived with solutions and returned again and again to address all the other emergencies and electrical surprises. Your talents and customer service are so appreciated by Kip and me and I just wanted to let you know how terrific it is knowing you are there to rely on. Your professionalism, candor and expertise make our lives better truly!
Washington, DC
I wanted you to know that last night at the Finance Committee Meeting I complimented you and told everyone how fantastic you had been throughout our "water damage emergency". You really were super and your loyalty, support and guidance meant a great deal to me. St. Paul's Rock Creek Parish is lucky to have you as our electrician.
Takoma Park, MD
Thank you! You were fast, professional, courteous and you locked the house securely when you left. Much obliged!
Silver Spring, MD
Many thanks to you...and Patrick for getting us ship-shape and ready for the holidays. I've been waiting for Christmas lights for 25 years! And it's good to be able to see in the basement and I know all the plugs are properly installed and grounded. All the best to you.
Washington, DC
I just wanted you to know how happy my wife and I were with the electrical service you provided for us recently. You were recommended by some friends and you more then lived up to their recommendation. The work you did the living area of the house - mostly changing the outlets to the 3-prong type- was neat and professional. I particularly appreciate the way you ran the wire on the outside of the house behind the downspout and along a ledge so that it wouldn't show and that you ran the other exterior wires through metal casing so that they wouldn't be exposed. The D.C. government inspector approved your heavy-up with no problems and PEPCO came shortly thereafter to finish their part of the job. Thanks again for the efficient, professional, and reasonably-priced service you performed.
Silver Spring, MD
After a series of power outages in our area, I decided to by a back up generator which keeps my family comfortable and allows my home business to continue operating. Walt recommended equipment and supervised the entire installation from delivery to approval by the local utility. He was on site when needed and was available for follow-up questions. I've used Walt's company for years for installation of ceiling fans to additional lighting and electrical repairs. Walt always gives me a day and time for service. it's usually the same day. He is prompt and efficient and his price is competitive and fair.
Silver Spring, MD
Very easy to work with, attentive to detail, understood the work I explained. Put in a better switch than I had before.
Silver Spring, MD
Truck lighting, scorces, new A/C unit. Excellent. Well Meyer listened to us and found a way to meet our needs, which were a bit unusual.
Takoma Park, MD
Numerous recessed lighting fixtures installed throughout the house (~15-20). Ceiling fan installed. Lighting installed in ~five closets. Meyer Electric did a big job for us, including electrical, lighting, and ceiling fan work. Everything went very well, and we were pleased with the work. It is not about six years later, and everything still works great. One thing that was really great about what Walt Meyer did was that he did his best not to create a lot of holes in the wall or other damage that would have to be repaired. He installed a lot of lights (and a fan) and there was very little that had to be done "afterwards" to fix any holes, etc. We were having a painter come in afterwards, so we were prepared to have him patch thing up, but he hardly had anything to do. Meyer Electric did a great job with our project, and we would definitely use them again. In fact since this job was done, we have!
3rd Feb 2023
Spring is only a few weeks away and is the ideal season for determining what needs maintenance around your home after the harsh winter. Having your electrical panel inspected should be on your list. Your panel may need to be upgraded now, but you may not even know it. Below will cover the top reasons why an upgrade may be due.
25th Jan 2023
As discussed in Part 1, installing a permanent standby generator will require proper planning, securing permits, and getting the expert help of an experienced licensed electrician.
20th Jan 2023
Maryland has to deal with weather systems sweeping in from the Chesapeake Bay and the Atlantic Ocean. Winter delivers freezing cold and snow, but the warmer months are also capable of generating severe weather conditions.
16th Jan 2023
As covered in Part 1, a licensed electrician can help your guest facility save money and increase profitability. A licensed professional can help prevent problems related to electrical infrastructure, minimizing downtime and promoting safety. Part 2 will discuss Better Guest and Employee Conditions, Compliance & Safety, and Additional Electrical Services.
13th Jan 2023
By benefiting from backup power, energy efficiency, regular maintenance, and a strong electrical infrastructure, motels and hotels can be improved by working with a licensed electrician. Below covers seven ways a licensed electrician can help your facility save money and increase profitability.
Backup Power
A business equipped with an emergency standby generator can keep running even when power from the local utility is lost. The productivity of employees can be maintained, and the lighting and security systems will keep guests and employees safe at the facility. Extended power outages caused by severe weather occasionally occur, and having a backup power system installed will let your business continue operating.
11th Jan 2023
As discussed in Part 1, verifying whether an electrician is licensed will help protect your home and family from improperly performed electrical work that might endanger your safety. Part 2 will discuss Ongoing Education and No Shortcuts.
MEYER ELECTRICAL SERVICES
Electrical Contractor in Bethesda, MD since 1991